WHO WE ARE
Our story is written in the iron of Venice
Still today, our structure-works reinforce the palaces that overlook the canals. Gates, bulwarks, railings, parapets and handrails carry the mark of Bertoldini e Torre, embellishing, defending and protecting the extraordinary architecture of a city unique worldwide.
Still today it is passion that guides us. Though technology may have replaced the use of forges, our ability to melt beauty and function into metal has remained unchanged. We dialogue with designers and architects, placing our ancient yet ever curious knowledge about the ironworking art at the disposal of their sketches.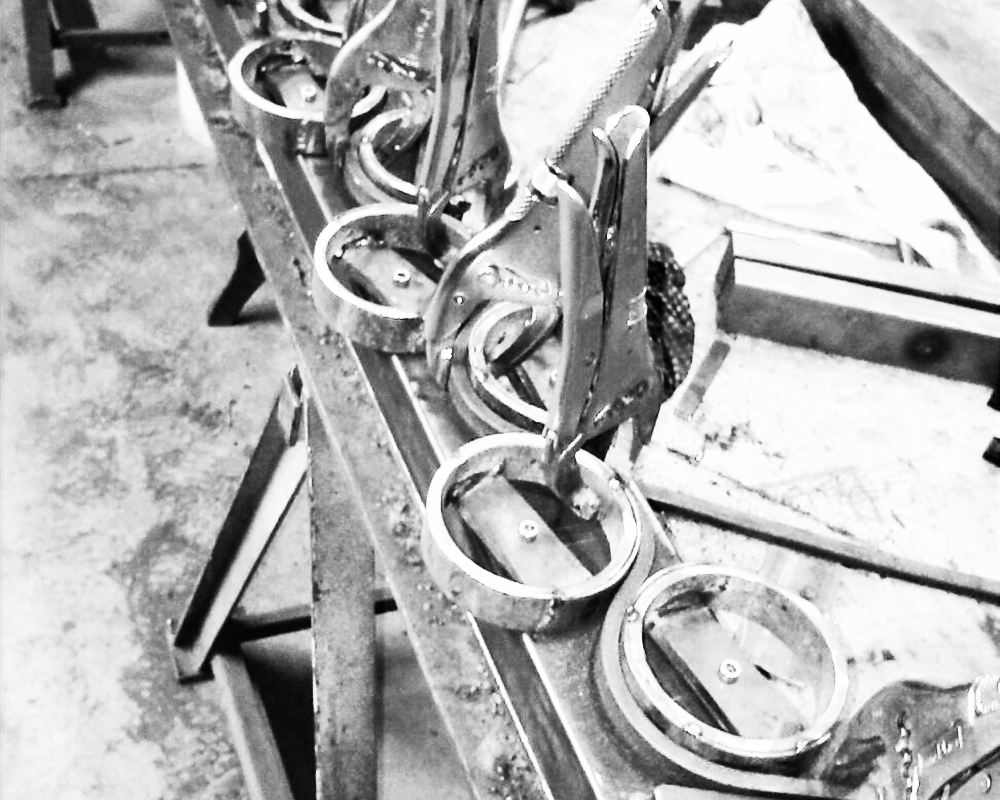 ---
CERTIFICATIONS

Our company has been certified for the production of steel structural elements EN 1090-EXC3 and ISO 3834 regarding quality requirements throughout the welding process carried out by our qualified personnel equipped with welding patent.
You can download our certification PDF here.
---
EXPERIENCE

Our experience at the service of your ideas
We place all our expertise and experience in metal constructions at the service of individuals and professionals to satisfy their needs and in order to fulfil their desire of having a tailor-made product, with attention paid to detail and suited for their furnishings.
The Bertoldini & Torre products are all Made in Italy, entirely in Venice.
---
CONTACT US
+39 041 5229584 | +39 041 5207556
posta@bertoldinitorre.it
WHERE WE ARE
BERTOLDINI & TORRE OFFICINA FABBRILE
Giudecca 211/A – 30133 Venezia
---
Bertoldini & Torre srl | PI/CF 03878420276 | Giudecca 211/A, 30133 Venezia | © 2021 Bertoldini & Torre. All Rights Reserved | Privacy